Serving the Tri-State Area Since 2011
Even the best network is only as good as the IT staff supporting it. Our experienced team has the skills to find and vet qualified candidates, making it easier than ever to hire the experts you need.
A Premier IT Staffing Partner You Can Depend On
You need an IT team that understands your business and your network, so they can support your business by keeping your network humming along smoothly. We have extensive experience filling specialized roles with highly skilled IT professionals on either a project-by-project or permanent basis. 
Though we are best known for our WiFi and other wireless technology services, we also have experience filling a wide variety of roles, including wired network and security positions.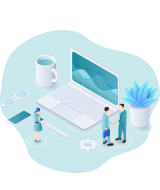 Providing Expertise & Experts Since 2011
Though we have only been in business since 2011, our team brings a combined 50+ years of IT experience to the table. We understand IT, and you understand your business; Let's work together to find the perfect candidate for your project or permanent role.
Read More
We have experience filling a variety of roles, including:
Tier 1, 2, 3 Network Administrators
RF Engineers
Service desk analysts
Network engineers
Network architects
Network managers
Wireless network engineers
Telecommunications managers and specialists
Security specialists
Wireless security experts
Project managers and project directors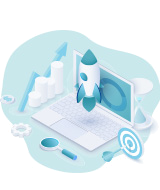 We've Got You Covered
Whether you need a tier 1 network administrator or a high-level design and configuration engineer, we are here to help you find the right person for the job.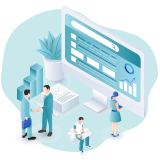 From Pre-Start to Payroll, We Handle it All
We are proud to offer true, all-in-one IT staffing solutions. From pre-start background checks and training to payroll, vacation, and sick days, our in-house team handles it all.
Read More
If your IT professional was hired on a project basis, we will handle their offboarding and transition them smoothly out of your organization. 
We also offer affordable buyout and direct hire rates if you are looking for a permanent hire or to transition your temporary hire to a permanent position within your organization.
Our Proven Hiring Process
We are committed to finding the right candidate to meet your needs and requirements. Whether you are looking for a temporary or permanent hire, our experienced team will locate and vet worthwhile candidates based on your needs and criteria before presenting you with our final selection. 
Our experienced team is here to answer any questions you may have and help you determine which skill sets you should look for based on the position being filled. We will also handle all related HR matters, including sick days, payroll, and vacation time, minimizing additional work for your internal HR team.
From locating candidates to presenting our final selection, our experienced team will handle the entire hiring process from start to finish.
Locating Promising Candidates & Narrowing the Pool
We will begin by sitting down with your team and creating a list of predefined requirements based on your needs. Using that information, we will begin to locate potential candidates and create a shortlist before we start the interviewing process.
Conducting Interviews
Once we have a shortlist, our team of IT experts and HR professionals will begin the interview process. First, we will narrow down the shortlist and identify the strongest candidates based on your needs. Then we will conduct interviews (either remotely or in-person) to further narrow down our selection before presenting our candidates to you and your team.
Presenting the Candidates
Once the interviews are finished, we will review our candidate list and remove any candidates that didn't make the cut. Finally, we will present you with our final list of candidates that best meet your technical needs and most likely to mesh well with your company culture. From this final list, you can make your selection, and we will begin the pre-start and onboarding process.
Serving the Tri-State Area Since 2011!
Working With Businesses & Organizations of All Types & Sizes
"When you are facing a need for wireless, to meet a critical business need for your organization's network, Wi-Fi Integrators knows exactly what to do! We have many diverse needs at our sites, and they always come through for us to quickly address everything that we need. Their engineering is detailed and thorough. They are personable, reliable and provide the best in class service. When we are faced with network needs, they are my "go to" for assistance. I highly recommend them!"
Roger Hall
Caesar Rodney School District
"Years ago Viking Yacht Company started a business relationship with Andy and Bob. I remember the day that I first met them, their personal and business presence impressed me above and beyond. They knew exactly what we needed and took care of us from the beginning with excellent service and solutions that have for years helped us go forward. WIFI interrogators has been a company that I will always use as I have dealt with many a vendor and they have nailed the concept of a company that cares and brings that to the table for all our needs. Many times I have reached out to them for questions and help and have always gotten quick and correct resolution whenever needed, this comes from the uniqueness of who they are."
Vincent Pecoreno
Senior Network Administrator
Viking Yacht Company
"Ocean View Resort campground is an 1175 site upscale camping resort carved from natural forest on 180 acres located in Cape May County, New Jersey. Wifi Integrators has been actively involved since 2013 in the planning, installation, expansion and upgrading of our wireless network. From the first day when Bob Carmody arrived for a consultation and immediately went to work mapping the environment we knew this was our company. Wifi Integrators have remained responsive to our needs and irreplaceable when it came to our challenges. I'm happy to recommend Wifi Integrators and I thank Wifi Integrators for all the assistance over the years."
Ryan Ramirez
Manager
Ocean View Resort Campground
When You Need a Team You Can Depend On, You Can Trust the WiFi Integrators


Let's work together.