Serving the Tri-State Area Since 2011
WiFi Design & Engineering
Our team can support your wireless networking needs with a network that can handle whatever your users throw at it.
More Than 50+ Combined Years of Wireless Expertise Have Taught Us a Thing or Two About Building Networks That Work
With the growing number of user devices requiring WiFi connectivity, a properly planned, designed, and engineered WiFi network is crucial to every business. Avoid bottlenecks, maintain great speeds, and enjoy a reliable network that your team can depend on – that's the value of a well-engineered wireless network.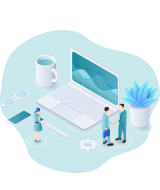 Expertise You Can Trust
We have worked with all major brands of wireless devices across a variety of commercial and industrial sites.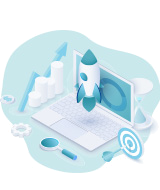 End-to-End Wireless Service
We provide an "all-inclusive" engineering experience, owning the entire wireless network design process.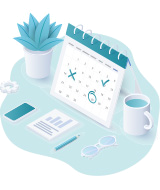 Thorough Capacity Planning
The more users/devices your network has, the more important proper capacity planning and needs analysis becomes.
Keeping Network Design Simple & Efficient
One of our greatest strengths is our agility and flexibility. Whether you need us to redesign your existing network in an existing facility or plan your new one while your new space is being built, we can design a network for any type and size of facility.
For a building in the early stages, we have advanced simulation capabilities that allow us to create what-if-scenarios, such as moving or replacing access points, obstruction testing, increasing network load, or using different network adapters.
Our Proven 3-Step Process
Step One: Site Survey
Our team conducts a passive survey to determine current network coverage as well as understand what neighboring networks may potentially interfere with the network we are designing.
By verifying that we have a clear understanding of your site and specific RF environment, we ensure that these variables are properly considered in the new network design.
Step Two: On-Site Coverage Review
Using an enterprise-grade access point, we physically test locations for coverage, obstruction, and wireless penetration levels. 
While we have a good understanding of where these areas should be based on our simulations, our experience has shown that there is no replacement for on-site testing.
Step Three: Analysis & Design Delivery
Once our surveys are complete, our team analyzes our findings and prepares a report. Think of this report as your WiFi cheat code.
The report contains:
A review of the access point locations
Test information specific to each AP location, including RF coverage, signal level, data rate/throughput, and any other data you request.
Expected network coverage/strength relative to your floorplan, presented as a heatmap overlaid your floorplan
Based on the information in the above reports, our technicians create a network that:

Guarantees optimal network coverage for each site
Outlines the best AP locations on each floor for full (and redundant) wireless coverage.
Serving the Tri-State Area Since 2011!
Working With Businesses & Organizations of All Types & Sizes
"When you are facing a need for wireless, to meet a critical business need for your organization's network, Wi-Fi Integrators knows exactly what to do! We have many diverse needs at our sites, and they always come through for us to quickly address everything that we need. Their engineering is detailed and thorough. They are personable, reliable and provide the best in class service. When we are faced with network needs, they are my "go to" for assistance. I highly recommend them!"
Roger Hall
Caesar Rodney School District
"Years ago Viking Yacht Company started a business relationship with Andy and Bob. I remember the day that I first met them, their personal and business presence impressed me above and beyond. They knew exactly what we needed and took care of us from the beginning with excellent service and solutions that have for years helped us go forward. WIFI interrogators has been a company that I will always use as I have dealt with many a vendor and they have nailed the concept of a company that cares and brings that to the table for all our needs. Many times I have reached out to them for questions and help and have always gotten quick and correct resolution whenever needed, this comes from the uniqueness of who they are."
Vincent Pecoreno
Senior Network Administrator
Viking Yacht Company
"Ocean View Resort campground is an 1175 site upscale camping resort carved from natural forest on 180 acres located in Cape May County, New Jersey. Wifi Integrators has been actively involved since 2013 in the planning, installation, expansion and upgrading of our wireless network. From the first day when Bob Carmody arrived for a consultation and immediately went to work mapping the environment we knew this was our company. Wifi Integrators have remained responsive to our needs and irreplaceable when it came to our challenges. I'm happy to recommend Wifi Integrators and I thank Wifi Integrators for all the assistance over the years."
Ryan Ramirez
Manager
Ocean View Resort Campground
When You Need a Team You Can Depend On, You Can Trust the WiFi Integrators


Let's work together.